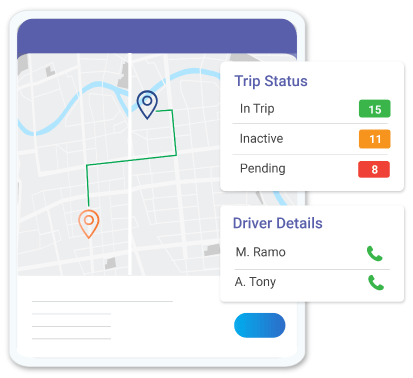 Streamline Trip Management With TransportSimple
TransportSimple is the ultimate, all-in-one trip management software for your vehicles. With our software, you can manage every aspect of your trips, from planning to payment settlements, within minutes. Directly assign trips to drivers and eliminate the frustration of miscommunications.
Create separate trips for both your own and market vehicles and keep track of trip status from a single screen. With TransportSimple's comprehensive trip management module, you'll receive real-time profit and loss reports for each trip, providing you with a clear understanding of your financial performance
Get Instant Profit Insights
Say goodbye to guesswork and start gaining instant insight into your trip profits with TransportSimple. Get a clear understanding of your trip revenues and expenses in real-time and maximize your profits with our user-friendly platform. Quickly add all expenses and receive immediate profit insights on trips, parties, and vehicle levels.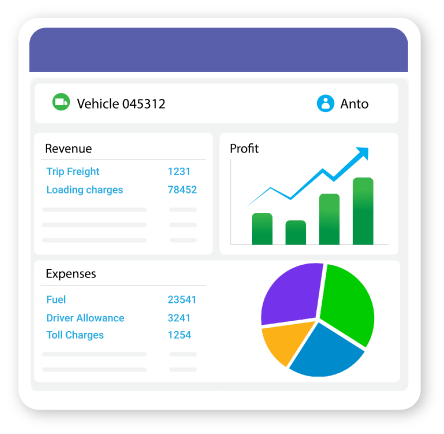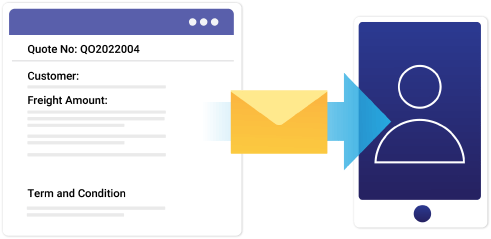 Create Custom Client Quotations Instantly
Easily send customized quotations to your clients with TransportSimple's fast and efficient solution. Instantly generate quotes with your own terms and conditions and deliver them to your customers in just seconds through email, WhatsApp, or as a PDF download. With a single click, you can even create trips directly from your client-approved quotations.
Track & Optimise Every Work Order
Improve your understanding of your business performance with TransportSimple's work-order tracking and management solution. Stay on top of your net profit and loss at the work-order level, and receive real-time updates on the progress of each work-order.
Make your fleet management easier, faster, and more efficient.
Conveniently record all trip and third-party expenses from a single screen, pay drivers by cash or card, and receive a variance report for all operations. Stay organized and streamline your fleet management with TransportSimple's efficient solution.